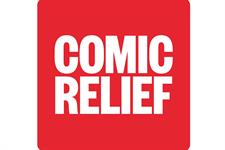 A third of Comic Relief staff affected by restructuring proposals
A third of Comic Relief's staff are affected by a restructuring intended to help the charity implement a new strategy.
The charity has started a month-long consultation with 55 of its approximately 165 staff on a reorganization that will see some jobs lost alongside others being created.
Comic Relief said it expected only a small number of staff to leave the charity following the exercise, as most of those affected were offered alternative roles at seniority. similar or superior. Additionally, he said he was creating between 25 and 30 new positions for people to apply for.
Samir Patel, Managing Director of Comic Relief, said Third sector the changes were part of a new strategy that aimed to ensure the charity could help as many people as possible and enable it to pursue new ideas.
"Our new strategy will focus on everyday poverty as we enter unprecedented times where people are making tough choices between eating or heating their homes," he said.
"We will do more work in partnership and respond to urgent crises, from food aid to emergency shelter and mental health support.
"We want to try new things and do more campaigns throughout the year and help more people."
Patel said Comic Relief had spent the last few months working on the strategy, and the directors approved the new direction last month. Consultation with affected staff began this week.
The process should be completed by the end of September.
Patel said: "Although the next few years are going to be tough from an economic point of view, even from a charitable point of view, we just want to make sure that we are at least preparing to have as much impact as possible and to be able to help as many people as possible.
"That's really what's driving a lot of this change and ultimately it's just about trying to create a more future-proof organization."