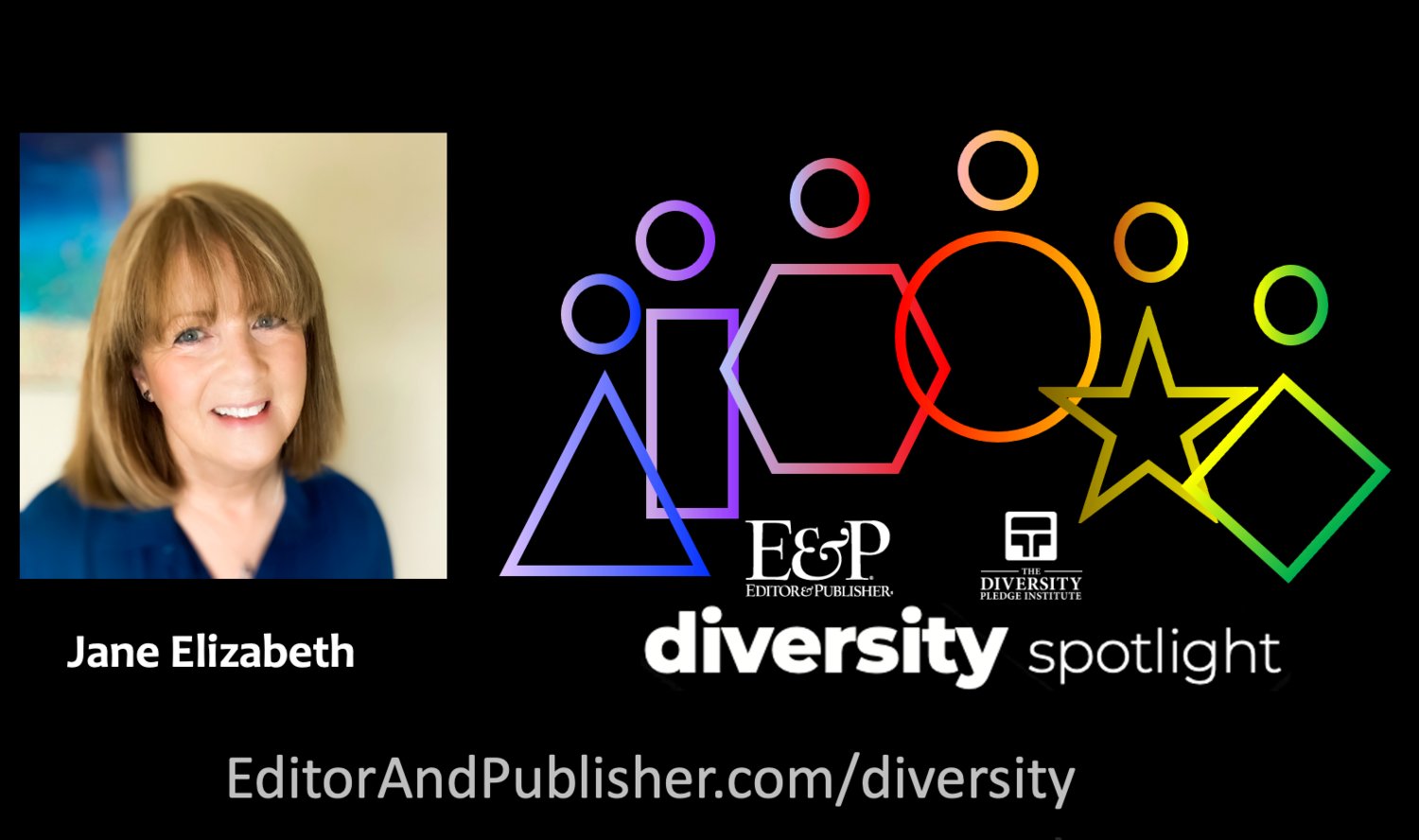 Check your biases | Editor and publisher
Jeanne Elisabeth | for editor and editor
I'm never quite sure what people mean when they use the term "legacy newsroom". But in recent years, my view is that this is often a pejorative portrayal of an archaic news organization founded and still run by white men – with a few white women raised in the ways of journalism by these men.
There's no denying that I'm one of those white women. While I've spent my entire career battling ugly legacies and silly traditions — ask anyone who's ever worked with me — I'm ashamed of the lack of real progress on diversity and inclusion in journalism. . Particularly in local newsrooms of all sizes, the smell of monoculturalism is far too strong. The press team and the content of the publications where I worked, even three decades ago, have barely changed.
Much of this failure is due to a lack of skill in interviewing job applicants, which should come as no surprise. Rarely does a newsroom provide professional guidance to managers on hiring methodology, let alone on hiring for diversity. And if you're a straight white male manager who primarily deals with straight white candidates — or if you learned your interview skills from those managers — you have some habits and biases to overcome.
It's a big deal, and it's a short guest column. But I'll try to offer some tips and strategies that I've learned over the years from my own mistakes as a manager and watching some of my editors' missteps when interviewing candidates who don't look like them. .
First of all, words are important, and I would love to see two unfortunate phrases stricken from the vocabulary of anyone responsible for hiring journalists. "Not a good fit for our newsroom culture" should be a red flag that your biases have won. Can you even precisely define your newsroom "culture" and provide a detailed explanation of "good fit"? Doubtful. Stay away from amorphous excuses.
"Unconscious biases" are nails on a board for me. It's a label that sounds like a pass: "I'm sorry for my biased actions, but someone knocked me out!" (Please don't sue me, social scientists.) On the other hand, the terms "implicit bias" or "unconscious bias" send a more direct message. And people with "conscious bias" should not be part of the hiring process.
Speaking of words, check out Oregon Health & Science University's (OHSU) Inclusive Language Guide for an evolving list of vocabulary words and phrases to use and avoid.
A few other thoughts for managers trying to diversify their workforce:
Listen with all you have. Accept that you don't know what it's like to face prejudice from people who don't share your skin color or sexual orientation. I know what it's like to be discriminated against as a woman. But I cannot apply this to any other form of discrimination. So unless Freaky Friday is a true story, you can't know; you will never know. Open your ears and your mind, stop talking about the "miscellaneous" reporter you hired five years ago, and listen.
Toss 15's list of interview questions. If your interviews are conducted with a standardized list of questions in the name of "fairness," stop. This is not a candidate questionnaire for your next voter guide. Each candidate brings freshness and unique qualities to the interview and deserves a tailored approach.
Don't be afraid of body thieves. If you're firing a candidate because you think another news organization will hire them in a year or so, please put those concerns aside. Hiring a new employee is not a marriage vow until death. Instead, focus on what the candidate will bring to the organization and the impact they will leave regardless of how long you employ them. But more importantly: what gifts and skills you provide the journalist to take with him throughout his career?
"Do you have any questions for me?" This is often reserved for the last few minutes of a job interview, and it can feel like time is running out. Instead, make it a natural, early, and specific question. Understand that candidates who have felt uncomfortable and not heard from in previous job interviews may not be safe to open a topic. Try a more direct invitation: "I'd really like to hear your questions about our social media guidelines" or "I'd like to hear your concerns about diversity in our newsroom."
Prepare differently. Spend less time printing resumes and calling references and more time preparing personally. (1) Set aside a few hours to take the Harvard Implicit Association Test (IAT). It's not the ultimate bias test, of course, but I encourage you to try it for yourself and then have an honest conversation with yourself about your results. (2) Look for diversity self-help tools like NABJ's Intro Video, NABJ LGBTQ+ Sensitivity Training. (3) Check out the Freedom Forum Institute's Power Shift Project for upcoming "How to Be an Ally" webinars and a great list of DEI resources.
Jane Elizabeth, media consultant, is a longtime journalist who has worked in newsrooms such as The Washington Post, The Pittsburgh-Post Gazette, and The Virginian-Pilot; and more recently served as editor of The (Raleigh, NC) News & Observer and The (Durham, NC) Herald-Sun. She also served as Director of Responsible Journalism at the American Press Institute. Board members include the Freedom Forum's Power Shift Project, Radford University's College of Humanities and Behavioral Sciences, and the North Carolina Press Association. She holds a master's degree from Virginia Commonwealth University and is a former Knight-Nieman Visiting Scholar at Harvard University.