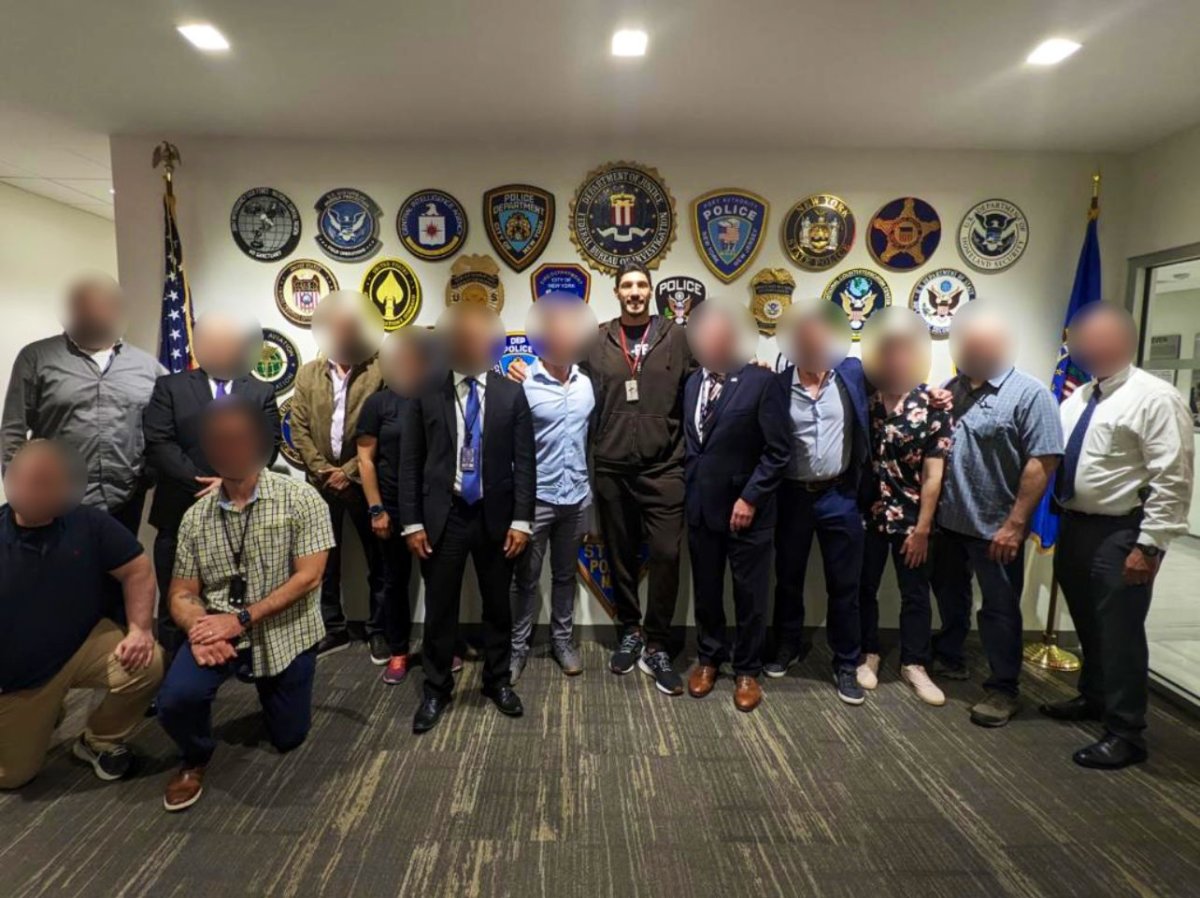 Enes Freedom Breaks The Internet After Posing For A Birthday Photo With FBI Agents
Enes Freedom is no longer an active player in the NBA, but his ongoing fight against social injustice has kept him relevant in the world of basketball.
Recently, the guy even went viral on Twitter after posting a special birthday photo with a whole team of FBI agents. It also came up with the following message:
One of my best and definitely most unique birthdays ever. Thanks for throwing me the coolest birthday party at the @FBI

A special thank you to all the agents who put their lives on the line to protect America. We appreciate your service.
Fans were shocked to see the photo and naturally asked a lot of questions. Really, however, no one should be surprised:
For the past few years, Freedom has worked to show its support for law enforcement and the government of the United States while calling on fellow athletes not to speak out on current global issues:
'Money on Morality for the 'King.' It's sad and disgusting how these athletes claim to care about social justice," Kanter said. "They shut up and really dribble when Big Boss (China) says so. Did you inquire about the slave labor that made your shoes or is that not part of your research? I got so many conversations with LeBron's ex-teammates and even they're the ones who told me that LeBron, all he does is his own public relations and whatever he does to try to defend things, that isn't how he really feels."
Enes, 30, played 10 seasons in the NBA before being kicked out by the Celtics at the start of this season. Now he's fully out of the NBA and free to fight for human rights full-time.
It remains to be seen if he will ever return to basketball, but it's clear he's moved on to other projects now. It will be interesting to see what more he does in the years to come.