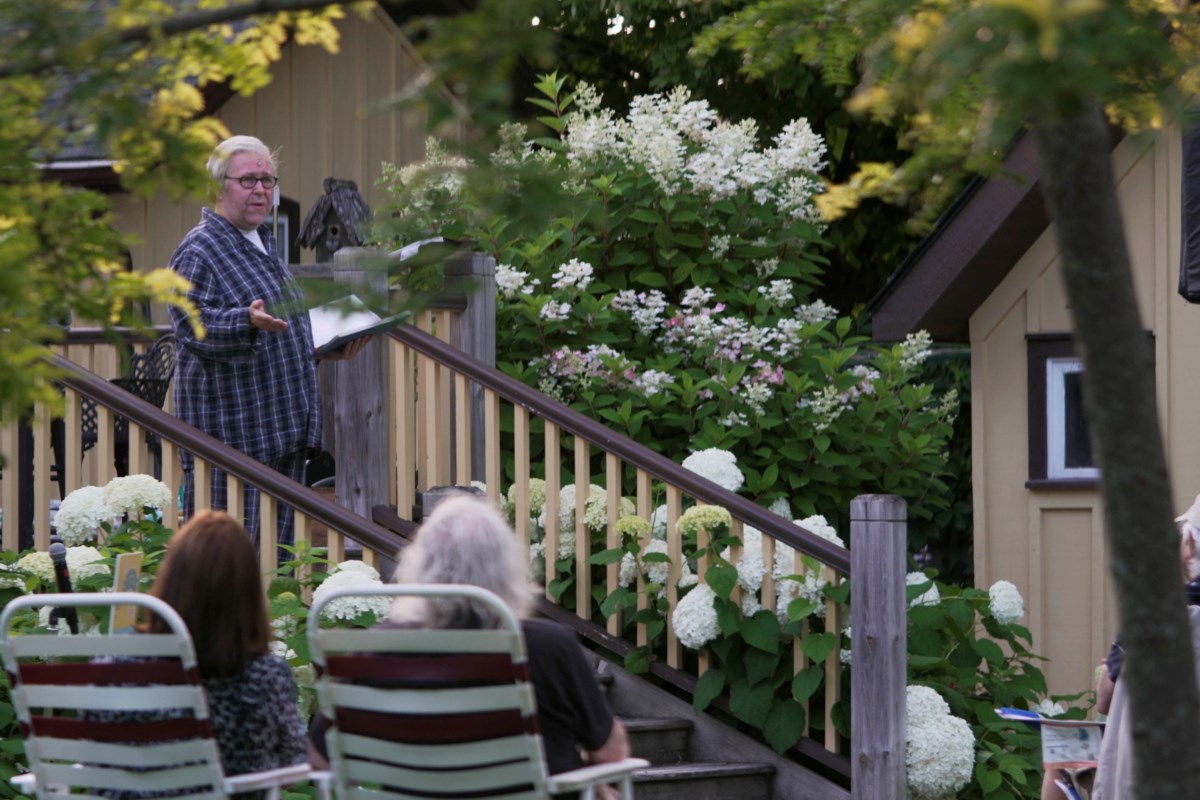 EPCOR Charitable Fund supports area youth centre, foundation, arts and homeless shelter
Local electric utility company says Heart and Soul Fund will continue to support those hard hit by the pandemic through local charities and nonprofits
PRESS RELEASE
EPCOR
*************************
Young people need a place to just hang out and be kids. An inclusive space to meet friends, play games or learn a new sport. In a typical year, the Clearview Youth Center is just that – an activity center for 12 to 18 year olds.
But for nearly three years, the COVID-19 pandemic has upended schedules and limited or canceled after-school programs. As courses shift between in-class and online courses, learning opportunities typically gained by working directly with teachers and peers have been missed.
Seeing the need to provide new opportunities for young people, the center recently launched a program to teach first aid, CPR and health and safety courses to students, with support from the EPCOR Heart + Soul fund.
For young people accessing these new courses, it is hoped that the material will spark their interest in potential career paths through hands-on learning. Once completed, courses allow students to add accredited certification and a new set of skills to their resume.
"This impact is evident as the community now recognizes the Youth Center not only as a place to go after school, but also as a place where youth success and empowerment go hand-in-hand," said Shannon McCormick, coordinator of the Clearview Youth Centre.
In addition to first aid certification, center staff help students find employment or volunteer opportunities. EPCOR's Heart + Soul Fund provided $3,900 to help launch the initiative, which enabled the center to offer three course cycles.
"The pandemic has removed access to so many things we take for granted. Our local not-for-profit organizations have worked tirelessly to provide vital social services, improve our quality of life and foster connections in our communities. The Heart + Soul Fund is intended to help these organizations continue to provide this life-changing support during a very difficult time," said Susannah Robinson, Vice President of Ontario Operations, EPCOR.
The next courses will be offered in the spring of 2022 and the center is already responding to calls and emails from young people wishing to take the courses.
"This support helps us walk the path of being an organization that helps inspire young people by helping them gain the skills and opportunities that are important for their future," McCormick said.
EPCOR has also donated $5,000 to the Heart + Soul Fund's Blue Mountain Village Foundation to support the mental well-being of those impacted by the ongoing pandemic.
"We will reach out to local charities, who in turn will apply for funding to support mental health programs in the community," says Patti Kendal, director, marketing and events, Blue Mountain Village Foundation. "As the pandemic enters its third year, we anticipate that many organizations will accept support from the foundation."
In the past, the Foundation has provided critical funding to organizations that address food security, alleviate stress for residents struggling with long-term illnesses, several area corporations that support people with Alzheimer's Disease and others who provide support to homeless youth and vulnerable populations.
Established in 2020, the Heart + Soul Fund also provides financial support to help revitalize and invigorate the arts and culture community, including Theater Collingwood.
"For theater companies around the world, this has been a devastating time," says Valerie O'Brien, Business Development Manager at Theater Collingwood. "We overcame these difficult times and, with help, we were able to provide opportunities for members of our community to connect, express themselves and be enriched."
Another organization to receive Heart + Soul funding is Out of the Cold Collingwood, which conducted an emergency shelter feasibility study with the help of the funds.
"This study gave us a roadmap to create the shortest route from homelessness to housing for the many homeless people in our community," said Gail Michalenko, Board Member, Out of the Cold Collingwood.
"People rely on us to keep their public services running. We also have a responsibility to help ensure that the communities in which we work and live remain strong and vibrant," Robinson said. "While we hope COVID will end soon, the important work of the Heart + Soul Fund will continue to support those hardest hit by the pandemic and those working to bring joy to all of us during these trying times.
**************************