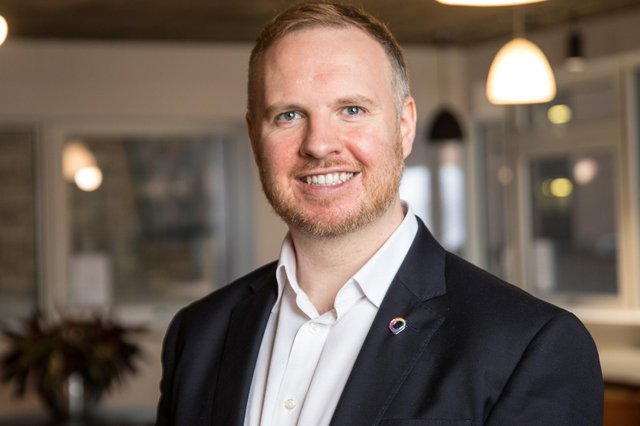 Everything changes at the mental health charity
Support in Mind Scotland has appointed new Managing Director
A mental health charity has appointed a new CEO.
Support in Mind Scotland (SiMS) has announced that Nick Ward, currently Director of the National Autistic Society Scotland, will replace Frances Simpson as Managing Director.
Simpson joined the organization as CEO in January 2012, ending a full decade as the head of one of Scotland's largest mental health charities.
Simpson said: "I am sad to retire from SiMS after 10 years, but delighted that the board has appointed Nick, who will bring new energy and ideas to the role of CEO. Nick will be leading a truly amazing team across the country, and everyone I know will give him a warm welcome. I feel privileged to have been involved in the development of SiMS over the past decade, and I wish Nick and the whole team the best for the future.
Ward is from Dundee and attended the University of Edinburgh. His professional career is in education where he was a secondary teacher and then a senior executive before moving to the third sector. He received his Masters in Leadership from University College London (UCL) and served as a City Councilor in Islington, London, where he lived for 10 years. He was regional director of the educational charity Teach First before becoming director of the National Autistic Society Scotland.
He said: "I am delighted to be the CEO of Support in Mind Scotland. I have long been a fan of the organization and the incredible people-centered, compassionate and expert work it does.
"I am so excited to be working with the staff, members, volunteers and the amazing people we support to build on the incredible legacy that Frances Simpson has created. There is still so much to do in the field of mental health in Scotland, especially supporting those with more serious illnesses and in more difficult to reach groups and I am proud to be part of a team that will work tirelessly to ensure that no one in Scotland has to cope with mental illness alone.
Dr Maqsood Ahmed, President of SiMS, said: "On behalf of the Board of Directors, I am delighted to welcome Nick Ward as the new CEO. Nick's accomplishments, experience and passion for mental health will be a huge asset in the next phase of our journey and we look forward to working with him at this crucial time – congratulations Nick!
"I would also like to take this opportunity to thank Frances Simpson for her incredible contribution as CEO over the past 10 years. His work leaves a lasting legacy as we continue to see significant growth in membership and impact. In Nick, we have found a capable successor to build on these achievements and ensure that Support in Mind Scotland continues to work tirelessly to improve the quality of life for those affected by mental illness, tackle stigma and be a voice for our members. "