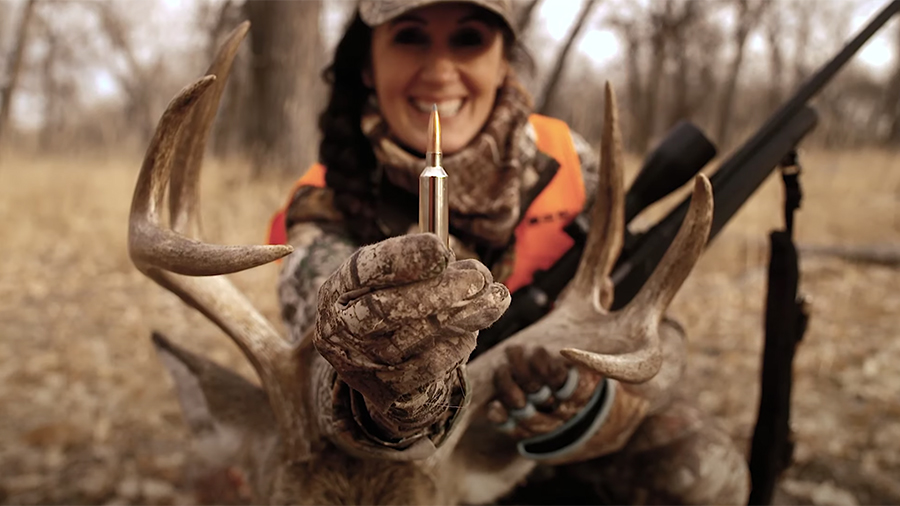 EXEC: Winchester could profit from the Russian-Ukrainian conflict
Winchester managed to increase sales by 9.6% in the first quarter after more than doubling sales a year ago. Scott Sutton, president and CEO of Olin Corp., Winchester's parent company, said the Russian-Ukrainian war should support Winchester's growth as Russian munitions face export restrictions.
"Demand looks good over the long term," Sutton said on an analyst call about Winchester.
He said Russia was the largest importer of ammunition into the United States, accounting for about 12% of the market. He added: "I suspect that the United States will soon continue to import this ammunition. So it's just one more thing that improves Winchester's pending demand profile.
Winchester's first-quarter sales were $426.7 million, up 9.6% from $389.2 million in the first quarter of 2021 and ahead 127% from 188, $0 million from the first quarter of 2020.
Sutton said: "Winchester is already very committed to realizing the benefits of growth drivers in the commercial and military arenas. Our Shoot United initiative exposes the positive benefits of healthy shooting sports with family and friends to millions of potential new participants in this growing sport.
Sutton added that Winchester also recently secured a contract to develop the US Army's Next Generation Squad Weapons Ammunition production plant at its Lake City, MO ammunition plant. Sutton said, "We expect several new funds to be allocated to Winchester to manage this effort and supply the 6.8 millimeter cartridges. Winchester is clearly on our growth path.
He noted that Winchester had achieved the highest quarterly EBITDA in its history from a profitability perspective.
First quarter 2022 segment profit for the Winchester segment was $118.9 million, compared to $85.1 million in the first quarter of 2021, a gain of 39.7%. The $33.8 million increase in segment profit was due to higher commercial ammunition prices, partially offset by higher commodity and other materials costs. Winchester's first quarter 2022 results included amortization expense of $6.2 million, compared to $5.6 million in the first quarter of 2021.
Company-wide, sales in the first quarter of 2022 were $2,461.4 million, compared to $1,918.8 million in 2021.
Olin also operates two chemical segments. In its Chlor Alkali Products and Vinyl segment, sales increased 43.6% to $1,245.2 million, from $867.0 million in the first quarter of 2021, as higher prices offset lower volumes . Due to higher prices, epoxy sales increased 19.2% to $789.5 million from $662.6 million a year ago.
Reported net income for the first quarter of 2022 was $393.0 million, or $2.48 per share, compared to $243.6 million, or $1.51, a year ago. Q1 2022 Adjusted EBITDA of $710.9 million excludes depreciation and amortization of $151.7 million and restructuring charges of $3.1 million. First quarter 2021 adjusted EBITDA was $540.4 million.
Looking to the second quarter, Winchester results are expected to be similar to first quarter 2022 levels despite tough comparisons. In the second quarter of 2021, Winchester sales slightly more than doubled in the second quarter, to $404.0 million, from $192.6 million in the second quarter of 2020. charges.
In Olin's other two segments, both chemicals business segments are expected to continue to experience growth despite rising natural gas and electricity costs. Overall, Olin's second quarter 2022 adjusted EBITDA is expected to improve sequentially compared to the first quarter of 2022.
Photo courtesy of Winchester