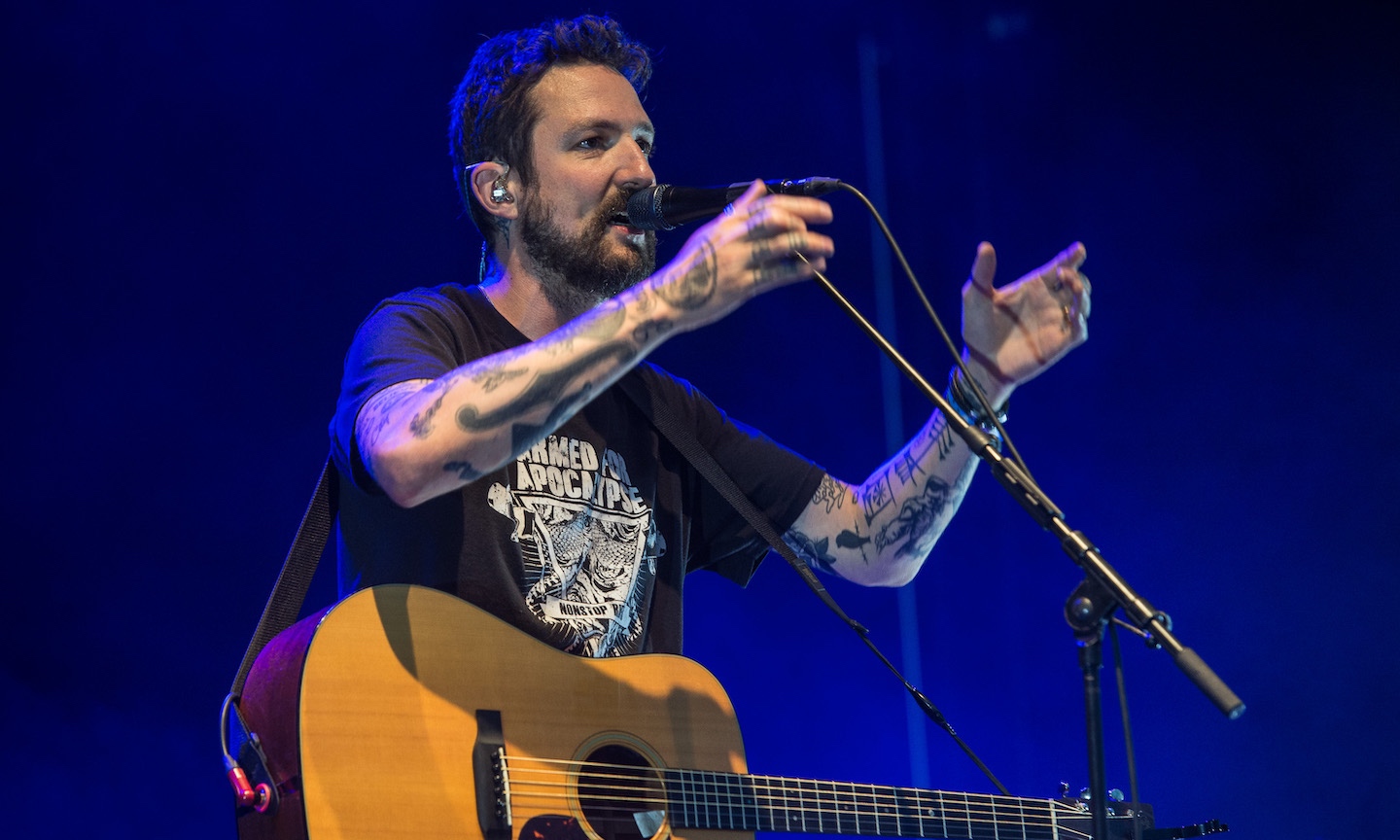 Frank Turner pays tribute to Scott Hutchison, "A Wave Across The Bay"
Frank Turner unveiled a new single, "A Wave Across A Bay," a heavy and moving track in which Turner pays tribute to his late friend Scott Hutchison of Frightened Rabbit.
Turner's flair for crafting faith-based yet life-affirming songs out of empowering emotions has been in top form with his recent singles "Havn't Been Doing So Well" and "Miranda." "A Wave Across A Bay" opens with Frank singing of a dreamlike last encounter with his old friend – which is ironic as he notes that neither of them would believe such an event "given that we are both atheists".
From then on, Frank paints an evocative image of Scott in his final moments, in which he finally finds the peace that had so cruelly eluded him. Despite the obvious pain, the song finds Frank coming to terms with Scott's decision with understanding and acceptance. The song is taken from Turner's forthcoming album, FTHC.
Frank says, "I still miss my friend Scott everyday. His passing left such a big hole in so many lives. I wrote this song in his honor and in his memory, it was hard to write and record, but I think it does some justice to the man.
"A Wave Across A Bay" was released with the blessing of Scott's younger brother, Grant. Frank first performed the song shortly after Scott's death in 2020 during a series of Frightened Rabbit covers. The live show raised money for the child and youth mental health charity Small changes, which was set up by the Hutchison family to help provide every child "the opportunity to lead a happy and fulfilling life as an adult".
Turner shared a live performance of the song, captured at Fiddler's Elbow in Camden, earlier today:
Out now digitally, the single is also available to order on 7″ vinyl. Proceeds from the sale of this 7″ will be donated to Tiny Changes. The single features Frank's cover of Frightened Rabbit fan favorite "Modern Leper" on the B-side, which was recorded with Scott during an Xtra session. Mile/OB1 in May 2017. Photos of Frank and Scott are featured together on the back of the packaging and on the B-side label. "A Wave Across A Bay" was released with an animated video.