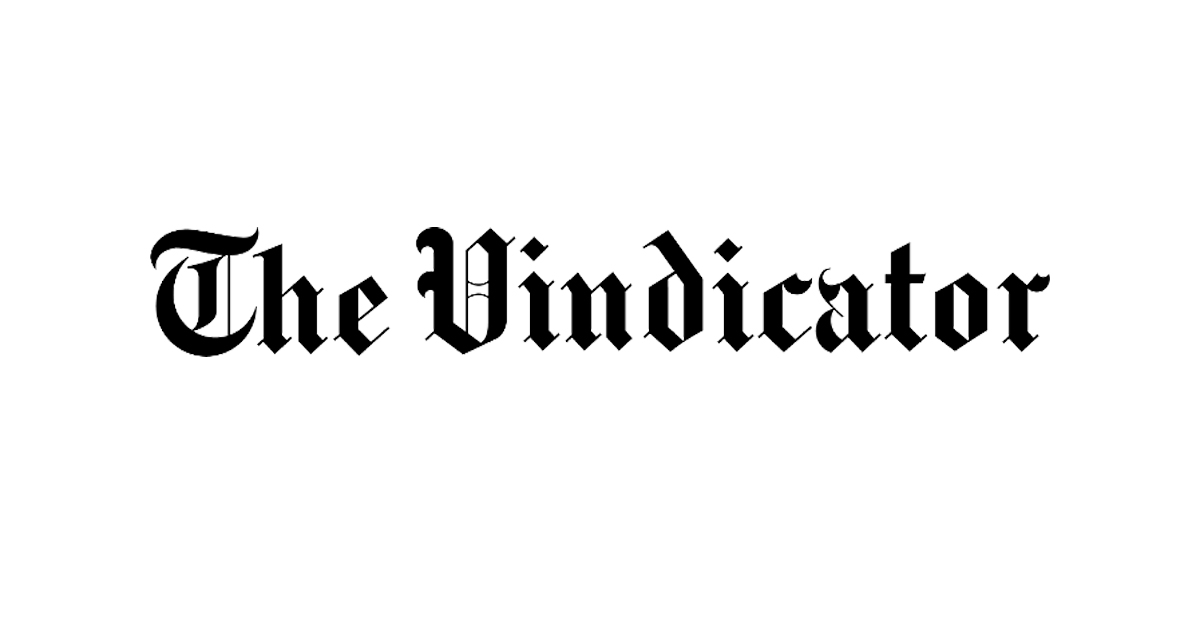 Health Ratings | News, Sports, Jobs
UPDATE YOUR LIST: To update information, email your health notes back to [email protected]
PEEL GROUP MEETS: Recovery International, a community mental health self-help group, will meet at 2 p.m. May 10 at the Michael Kusalaba Public Library, 2815 Mahoning Ave., Youngstown.
For more information, call 330-7471176.
SEMINAR ON LEGAL/FINANCIAL CONCERNS: The Alzheimer Network will host an in-person seminar on important legal and financial concerns for parents with Alzheimer's and their families. The session will take place on May 18 at 6 p.m. at the Girard Presbyterian Church, 890 Churchill Hubbard Road.
The presenting elder law attorney and the network will provide materials. Space is limited and reservations are required. Call 330-788-9755 to attend this free seminar.
OSTOMY SUPPORT: The Youngstown Area Ostomy Support Group will meet from 6-7 p.m. on May 11 at St. Elizabeth Boardman's Hospital, 8401 Market St.
The Ostomy Support Group provides a safe and caring place to tell your story among people who understand and share your experiences and feelings. Family members and people considering an ostomy are also welcome. The group offers education, encouragement and support to anyone whose life is affected by an ostomy.
Parking is free and light refreshments will be served.
For more information, contact Anna Fitzgerald at: Anna–
[email protected] or call 330-480-3440.
LUPUS SUPPORT: The Trumbull Mahoning Lupus Support Group will meet at 6 p.m. May 10 at Panera Bread, US Route 422, Niles. Meetings are free.
For more information, call Rhonda at 330-978-3749.
PFLAG MEET: Youngstown Area PFLAG will hold its monthly support meeting from 6:30-8:30 p.m. on May 10 at St. John's Episcopal Church, 323 Wick Ave., Youngstown. Youngstown Area PFLAG (Parents, Families, Friends and Allies) is a support, education and advocacy group united with LGBTQ+ people to advance equality. PFLAG provides the opportunity for dialogue about sexual orientation and gender identity and strives to create a society that respects human diversity.
Meetings are free and confidential. Parking is available on the church grounds off Wick Avenue.
PARENT SUPPORT: Succeed, a support group for parents who have experienced the child welfare system, meets at 5.30pm May 10 at the Newport Library, 3730 Market St., Youngstown. The library does not sponsor or participate in this event.
Parents who participate in Children's Services bring each other hope, support and empowerment.
For more information, contact Elizabeth Schmid or Theresa Pancoe at Mahoning County Children Services, 330-941-8888.
MCMHRB NEEDS VOLUNTEERS: The Mahoning County Mental Health and Recovery Board's newly formed LOSS (Local Outreach to Suicide Survivors) and DOSS (Drug Overdose Survivor Support) teams are looking for volunteers who will work to support the organization's mission.
The Mahoning County LOSS/DOSS Team is a group of trained first responders, mental health professionals, members of the faith community and other trauma survivors who volunteer their time to provide support to trauma survivors. a suicide or an overdose.
For a LOSS/DOSS volunteer request, email Lee DeVita at [email protected] or call 330-746-2959, Ext. 7975.
Volunteers will act as on-site responders to support survivors and stay with them long after. From providing resources, writing cards and calling survivors to register, volunteers will do whatever they can to help those in need.
Led by Lee DeVita, Program Coordinator for the Mental Health and Recovery Council, the LOSS/DOSS team will provide immediate support to those struggling with bereavement.
The LOSS/DOSS team also offers links to resources and practical support that encourage help-seeking skills.
LOCAL SUPPORT GROUPS: The Alzheimer Network Family Support Groups offer seven local meeting sites. For directions, registration and general information, call 330-788-9755. Some sites may be full but all are provided free of charge.
PSYCARE OFFERS TELEHEALTH: PsyCare continues to provide mental health services through its clinics in Austintown, Boardman, Cortland, Howland, Liberty and Struthers. Services will be telephone or video based to ensure the safety of customers and staff. New and current clients are encouraged to visit the PsyCare website at www.psycare.com or call 1-800-242-4604 for a specific clinic phone number.
CAREGIVER SUPPORT GROUPS: The Greater Eastern Ohio Region Chapter of the Alzheimer's Association is making support groups free for all caregivers, family members and friends of a loved one with the disease or another form of dementia.
The groups are:
∫ 1:30 p.m. on the fourth Thursday of each month, Canfield United Methodist Church, 27 S. Broad St., Canfield;
∫ 2 p.m. third Monday of each month, Antonine Sisters Adult Day Center, 2675 North Lipkey Road, North Jackson.
OVEREATERS TO MEET: Overeaters Anonymous meets at 7 p.m. Mondays at Good Hope Lutheran Church, 12030 Market St., North Lima. OA is for anyone struggling with compulsive eating behaviors including overeating, bulimia and anorexia. For more information, contact Kristen at 412-389-6019.
NAMI SUPPORT GROUPS: NAMI Mahoning Valley provides support and education for people dealing with serious mental illness.
The support groups are:
∫ Evening Connections — 6 p.m., second and fourth Thursday of each month, AltaCare Building, 142 Javit Court, Austintown;
∫ Daytime Connections — 2:30 p.m. Wednesdays, Community Center, 1344 Fifth Ave., Youngstown.
Family support groups include:
∫ Daytime Family Support Group — 11 a.m., first Thursday of each month, Girard Free Library, 105 Prospect St., Girard;
∫ Evening Family Support Group — 7 p.m., second Tuesday of each month, Alta Care Building, 142 Javit Court, Austintown.
DUAL DIAGNOSTIC CONNECTIONS: NAMI Mahoning Valley announces a new weekly support group for adults struggling with mental health and addiction issues. Led by a NAMI-trained individual who lives in the mental health and addictions field, the group meets at 6 p.m. on the second and fourth Wednesdays of the month at the Community Center, 1344 Fifth Ave., Youngstown.
For more information, email [email protected] or call 330-727-9268.
NAR-ANON MEETS: Nar-Anon meets at 7 p.m. Fridays at Rust City Church, 5555 Youngstown Warren Road, Niles.
For more information, contact Merle at 330-307-7607.
PROGRAM TO DELIVER GOODS: Life is good no matter what, local nonprofit, helps adults with cancer in northeast Ohio who may not be able to leave their homes for to escape.
The Good Delivery program aims to deliver goods in the form of dinner, flowers/plants, groceries, craft beer, and up to $75 for bills.
Traditional Getaways and the Good Delivery program are open to all adults battling cancer. Visit www.lifeisgoodnomatterwhat.org to nominate someone or learn more.
FREE FITNESS PROGRAM: The Stepping Out program, provided through a grant from the Mercy Health Foundation, offers free online and in-person fitness classes and activities throughout the Mahoning Valley.
For more information, call Doris Bullock, project coordinator, at 330-720-3293 or email her at [email protected] For a schedule of virtual and in-person classes, visit www.mercy.com.
ADDICTION SCREENING: Narconon can help families take steps to help someone overcome their addiction. Call 800-431-1754 for free screenings or referrals.
For more information, visit www.narcononnewliferetreat.org.