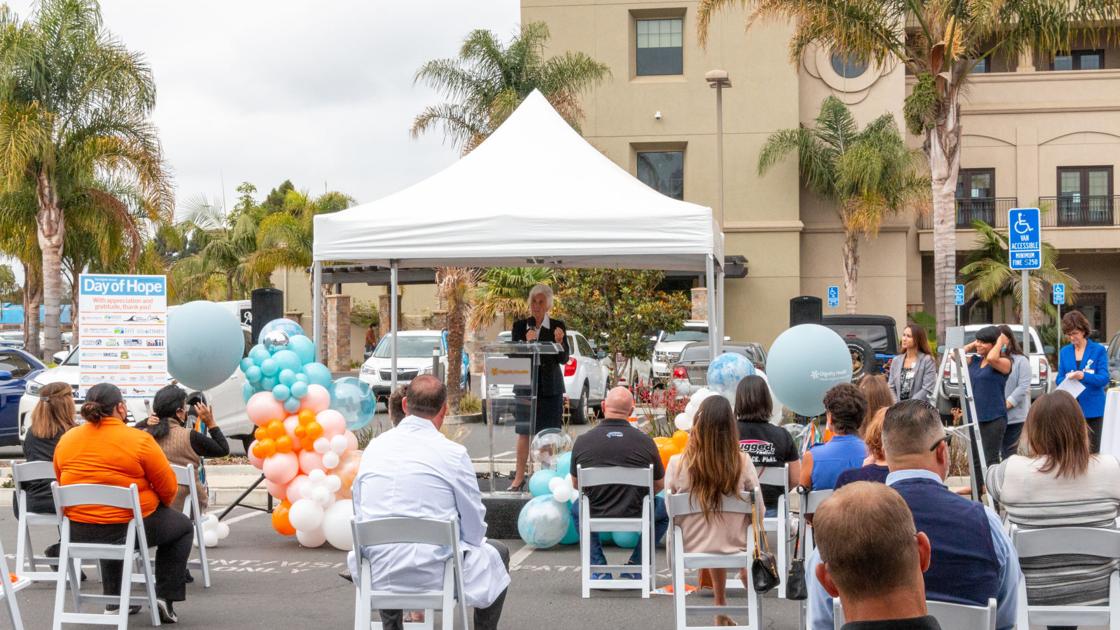 Hope Day Donations Set New Record, Totaling Over $ 316,000 | Local News
The eighth annual Hope Day fundraiser, held on Aug. 4, set a new record for donations to patients at the Mission Hope Cancer Center in Santa Maria, organizers said.
The Marian Regional Medical Center Foundation said on Wednesday that the annual event raised more than $ 316,556 to support patient assistance needs, the acquisition of advanced technology and equipment, as well as programs and services.
This represents a 23% increase over last year's Day of Hope donations of $ 257,202.
Funds were raised by teams of community volunteers who sold copies of the Santa Maria Times Hope Day special edition to more than 30 locations in the Santa Maria Valley and Nipomo.
This year's total represents the support of over 30 sponsors, the work of over 30 community teams and hundreds of donors across the community and country, said Jessa Brooks, vice president of philanthropy for the foundation.
Team rewards were announced on Wednesday for total funds raised through August 20, but one team insisted on increasing their total contribution by 81%, pushing the final total even higher.
Rugged Radios in Arroyo Grande initially reported a donation of $ 27,000, but the entire company continued their fundraising efforts and added $ 21,956, bringing their total to $ 48,956, Brooks said, adding that this was Day of Hope's biggest donation to date.
Rugged Radios has a particular interest in supporting the Mission Hope Cancer Center because employee Taryn Timothy is a cancer survivor who was a patient there.
She led the first Day of Hope Car Parade in 2020.
This year's expanded parade was led by event ambassador Karissa Sanchez and parade sponsors Pacific Petroleum and Cruzin 'for Life.
"During the pandemic, we reflected on how to approach Hope Day to ensure the well-being and safety of the community," said Dr Robert Dichmann, medical director of the cancer control program at the Mission Hope Cancer Center. "Although events were different, the outpouring of support from the community has remained constant.
"Funds raised on this year's Day of Hope will provide essential resources, programs and cutting-edge technology to local cancer patients at the Mission Hope Cancer Center, and we are extremely grateful for the continued support.
The individual and corporate teams recognized for their fundraising efforts during Wednesday's Day of Hope celebration were:
Individual teams
First Place – Passion for Color, led by Angelica Gutierrez, raised $ 13,290
Second Place – Maggi's Dream Team, led by Maggi Daane, raised $ 6,251
Third Place – Team Betty, led by Catriena Lyons, raised $ 3,146
Company teams
First Place – Rancho Harvest, run by Jessica Manriquez, raised $ 30,425
Second Place – Rugged Radios, led by Taryn Timothy, raised $ 29,254 *
Third Place – Dignity Health Home Health and Infusion, led by Maggie Maratas and Michele Rodriguez, raised $ 4,370
* Seats have been determined based on fundraising totals as of August 30