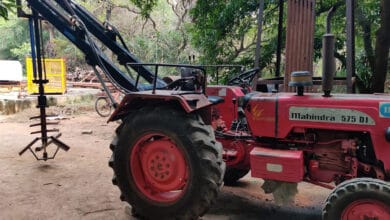 IIT Madras' new robot has the potential to end manual cleaning in India
Manual cleaning costs the lives of so many people every year. The Manual Scavengers Prohibition and Rehabilitation Act 2013 prohibits the practice of bringing humans into sewers to clean them without protective equipment. However, that hasn't really stopped this activity from taking place and hundreds of waste pickers lose their lives each year in the country.
In an effort to eliminate the need to employ manual scavengers in the first place, a team from IIT Madras had been working on developing a robot that would replace humans entering such a toxic environment. The robot known as "HomoSEP" is now ready to be deployed in the field.
According to a recent announcement, a total of ten units will be deployed across Tamil Nadu, with researchers already in contact with sanitation personnel to determine where they would be placed. Gujarat and Maharashtra are also explored as possible locations.
This robot was created over several years by a team led by Prof. Prabhu Rajagopal, Center for Nondestructive Evaluation, IIT Madras, and Faculty, Department of Mechanical Engineering, IIT Madras, in collaboration with Solinas Integrity Private Limited, an incubated start-up by IIT Madras. -at the top. The team has maintained regular contact with sanitation workers and is supported by Safai Karamchari Andolan (SKA), an NGO dedicated to ending manual cleaning in India.
Thanks to the sponsorship of the NGO SKA, the first two HomoSEP units were entrusted to self-help groups led by Mrs. Nagamma and Mrs. Ruth Mary, whose husbands died tragically during sanitation works.
IIT Madras supports businesses founded by such self-help groups, whose main stakeholders would be women affected by the fatal repercussions of manual cleaning, in a new model being developed.
The task of distributing 9 additional units, some of which have already been produced to project specifications, is still ongoing.
Dangerous septic tanks
Outlining his motivations behind the development of HomoSEP, Professor Prabhu Rajagopal, Senior Project and Faculty Researcher, Department of Mechanical Engineering, IIT Madras, said, "The septic tank is a toxic environment, filled with semi-human faeces. -solids and semi-fluids. material that makes up about two-thirds of the reservoir. Hundreds of deaths are reported every year across India, due to manual cleaning of septic tanks despite bans and restraining orders.
Professor Prabhu Rajagopal added: "The HomoSEP project is unique in the way it has brought together key stakeholders including academia (our team), NGOs, CSR industry and start-ups to develop a solution to an urgent and pressing social problem. There is no doubt that the problem is large and complex, and we hope that our efforts will serve as an inspiration for others to join the push.
HomoSEP features
The HomoSEP robot uses a custom-developed rotary blade mechanism to homogenize hard sludge in septic tanks and an integrated suction mechanism to pump slurry from the tank.
Sanitation workers will be able to operate the HomoSEP on their own after receiving the necessary training and instruction, as well as essential safety measures, which our team is currently working on.
Right from the design of HomoSEP, safety is paramount throughout the procedure.
Mr. Bhavesh Narayani, Product Manager, Solinas Integrity, the Startup Partner, added, "The path from a laboratory product to the deployment of a robot in a real septic tank field is fraught with pitfalls. Our team spent many sleepless nights designing a solution with the safety of Safai Karamcharis (sanitation workers) in mind. Thanks to the dedication and hard work of our committed and motivated team of engineers, fabricators and technicians, we are able to achieve this milestone. Our team conducts frequent training and safety sessions with the Safai Karamcharis on the functionality and operation of the HomoSEP robot. The joy on their faces today as a result of HomoSEP is the most motivating factor for us to work more and distribute more. We believe that by working together we can eliminate manual septic tank cleaning.
Mr. Bhavesh Narayani added, "Our joint team brought significant innovations to the first proof-of-concept model. We've improved the blade design through extensive simulation and mock-up testing and achieved miniaturization for better portability. Additionally, we have integrated our product with a tractor so that it can reach remote locations.
CSR support
Rema Mohan, CEO of the NSE Foundation, said, "Manual scavenging is a practice even after 75 years of independence, which is devastating the lives of many communities.
At the NSE Foundation, we have been passionate about finding solutions to this tragic problem. We were happy to support Professor Prabhu Rajagopal's team at IIT Madras as they had achieved years of development and also had the right partnerships with stakeholders.
We are happy to learn that Professor Prabhu Rajagaopal's team has started distributing HomoSEP robots with the support of the NSE Foundation. We hope this will have a positive impact on the ground and look forward to working with the team to expand the scale and reach of this solution within a holistic framework.
Kumar Anurag Pratap, CSR Leader, Capgemini added: "Capgemini is delighted to have partnered with IIT-M and to have acted as a catalyst for the development of the HomoSEP robot, a device created to remove sludge in septic tanks and thus eradicate the practice of collection.
Capgemini's CSR team is pleased to note that Professor Prabhu's team from IIT Madras has initiated the HomoSEP robot distribution process. Our best wishes to the Safai Karamchari community for testing this solution. We look forward to partnering with Professor Prabhu's team again in the future to further the impact of their solution.