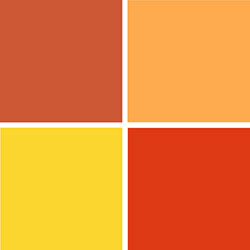 Layne Rigney steps down as CEO of Osprey
Osprey has announced that Layne Rigney will step down as CEO of the brand. The move follows the December sale of Osprey to Helen of Troy Limited.
Rigney spent nearly six years at Osprey and successfully guided the brand through the acquisition process with Helen of Troy. With this change, Osprey's management team will report directly to the Helen of Troy Home and Outdoor Division's management team.
"We would like to thank Layne for his partnership and dedication throughout the acquisition and integration," said Larry Witt, President of Helen of Troy, Home and Outdoor. "Osprey has thrived under Layne's leadership and he has been pivotal in ushering the brand into this next stage of growth."
"I have spent the past few months working closely with Larry and his team to ensure the successful integration of Osprey into the Helen of Troy family of leading brands," said Rigney. "Throughout this process, I have been very impressed with the leadership team at Helen of Troy as well as the Osprey team's commitment to working together to build an even brighter future for the brand."
Rigney joined Osprey in 2016 as Chairman and assumed the role of CEO in 2018. During his tenure, Layne oversaw the successful acquisition of Osprey Europe from its former distributor, the launch of the DTC channel from Osprey as well as the addition of key retailers such as Dick's Sporting. Goods and Nordstrom. Additionally, he led Osprey's management team through Covid and through to a successful exit from the property.
Looking to the future, Rigney plans to take the summer off and spend time with his family before his eldest son heads off to college in the fall. Rigney added, "I'm a lifelong Osprey fan and will be cheering on my former colleagues as they strengthen and grow this innovative brand for years to come."