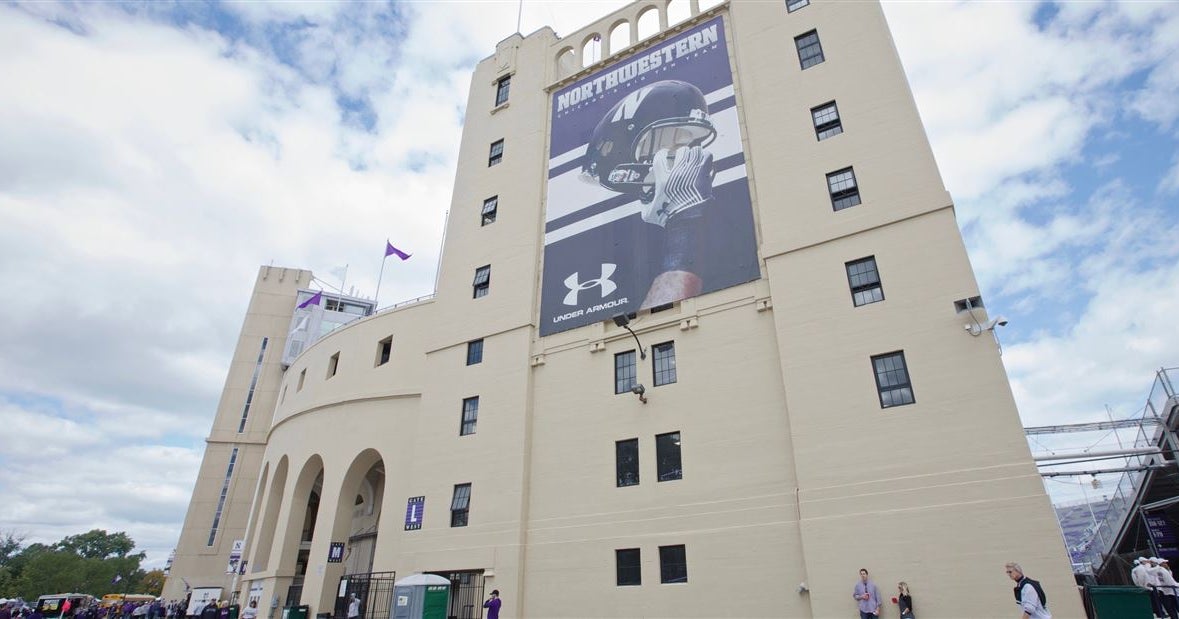 Northwestern Receives Record $ 480 Million Donation, Surpasses $ 6 Billion For "We Will" Campaign
Northwestern University announced that it had received the biggest gift in school history, which pushed its "We Will" fundraising campaign above the $ 6 billion mark. The Patrick G. and Shirley W. Ryan family donated $ 480 million to Northwestern to accelerate breakthroughs in biomedical, economic and commercial research, as well as the redevelopment of Ryan Field, the 47,000-seat football stadium of the University.
The Ryan family were already the biggest benefactor in Northwestern history before the new donation. Their philanthropic support has benefited fields across the university, including scientific research, faculty, university programs, student access and achievement, the performing arts, and athletics.
"I am extremely grateful to Pat and Shirley Ryan and their families for their extraordinary generosity and leadership over many years, which has propelled Northwestern to new heights as a premier research university," said the President of Northwestern, Morton Schapiro, in a statement. "The Ryan family's new gift will have a profound and lasting impact on opportunities for faculty and students, including research and discovery. Additionally, our student-athletes, coaches, fans and the community will benefit from their support of Northwestern Athletics and Recreation for many years to come. "
The Ryan Family's new donation will support several areas of the Feinberg School of Medicine, including:
– The Ryan Family Digital Health Fund will focus on digital medicine technologies to improve human health. Part of this fund supports the development of an interactive digital application that helps parents use sensor programs to measure neuromotor performance in infants; part two will support a sustainable and accessible library of unique health data sets.
– A new neuroscience institute will be established which will draw on Northwestern's major scholarships in this field.
– The Ryan Family Catalyst Fund will support medical research by academics with the potential to make important discoveries in human disease.
– The current Institute for Global Health will be endowed and renamed Robert J. Harvey, MD, Institute for Global Health in honor of Robert J. Harvey, deputy director of the institute and clinical professor of general internal medicine and geriatrics .
– The Ryan Family Center for Global Primary Care will be established within the Havey Institute.
"Advancing scientific discoveries, particularly in the area of ​​human health, has been a long-standing priority for our family," said Shirley Ryan. "Northwestern's world-class scientists and its innovative, interdisciplinary approach to research have enormous potential to advance treatments and tools that can improve the lives of people in the United States and around the world."
In applied economics and commerce:
– A center for applied microeconomics will be staffed, further strengthening Northwestern's reputation in the field of economic research.
– Support will be provided to the Kellogg School of Management, where Pat ryan received his undergraduate degree in business in 1959, and where the Ryan's sons, Pat Ryan Jr. and Rob ryan, obtained their MBA – as well as their JD from the Faculty of Law.
"I am delighted that the Ryan family are honoring their long and deep relationship with Kellogg with this gift," said Kellogg Dean Francesca Cornelli. "Pat ryan has a legacy of disruption and innovation and has created two publicly traded companies, tops in their industry, providing professional insurance services: Aon and Ryan Specialty Group. This is what we want our students to aspire to, and this donation will allow Kellogg to improve our forward-looking programs.
Get the fastest scores, stats, news, LIVE videos and more. CLICK HERE to download the CBS Sports mobile app and get the latest information on your team today.
The Ryan Family donation will also serve as the primary donation for the redevelopment of Ryan Field, creating an enhanced gaming experience for students, alumni, fans and the surrounding community.
"Shirley and I believe in the power of sport to develop the whole person – the mind, body and soul of all students. This holistic approach prepares Northwestern student-athletes to be the leaders of tomorrow. " Pat ryan noted. "And as longtime fans of all Wildcat teams, we have seen firsthand how powerful Northwestern Athletics can be in building a community."