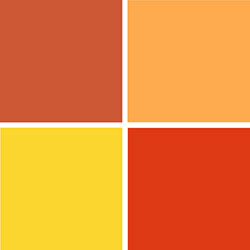 NPD Group: Early 2021 retail gains outpaced strong holiday end
U.S. consumer spending on general merchandise ended the year up 15% from 2020 with a 6% increase in unit sales. While holiday shopping delivered positive retail results, the start of the year saw stronger year-over-year gains.
The fourth quarter of 2021 contributed to revenue growth of 9% and unit growth of 1% over the prior year, according to The NPD Group.
"The consumer mentality to grab when you see it, especially related to pandemic-related needs, has not gone away; in fact, it was enhanced by the impact of the Omicron variant," said Marshal Cohen, Chief Retail Industry Advisor, The NPD Group. "It was here-and-now spending that drove retail sales higher throughout 2021, offsetting challenges with inventory and higher average selling prices during the holiday shopping season."
Beyond comparisons to the toughest retail months of 2020, early 2021 gains were further boosted by government stimulus checks and students returning to school. Each of the first two quarters of the year recorded double-digit growth and together they accounted for nearly two-thirds of the year's growth. Nearly 40% of the year's revenue growth took place in March and April 2021, while the fourth quarter accounted for just 20% of the year's gains, compared to 30% in 2020.
Overall, holiday retail sales were unaffected by in-game headwinds. Inventory issues pushed consumers to shop earlier during the holiday season, but neither did early shopping nor did supply problems prevent late purchases.
While experiential spending has slowly returned, consumers have continued to spend on products that have supported the continuation of pandemic-related at-home lifestyle behaviors, especially as the number of COVID cases has increased. end December. However, unit growth was significantly weaker than dollar gains for most of the 2021 holiday season, fueled by high average prices.
"The past year demonstrates the changes the retail landscape continues to undergo, and the 2021 holiday shopping season has provided lessons that will be key to planning for the year ahead," Cohen said. "The spending that has taken place over the past 22 months, combined with current price dynamics, is not only changing what consumers buy and how, but also the inevitable fatigue is putting additional pressure on the ability to sustain growth, as stimulus cash flow slows, experiential spending returns, and general demand recedes.