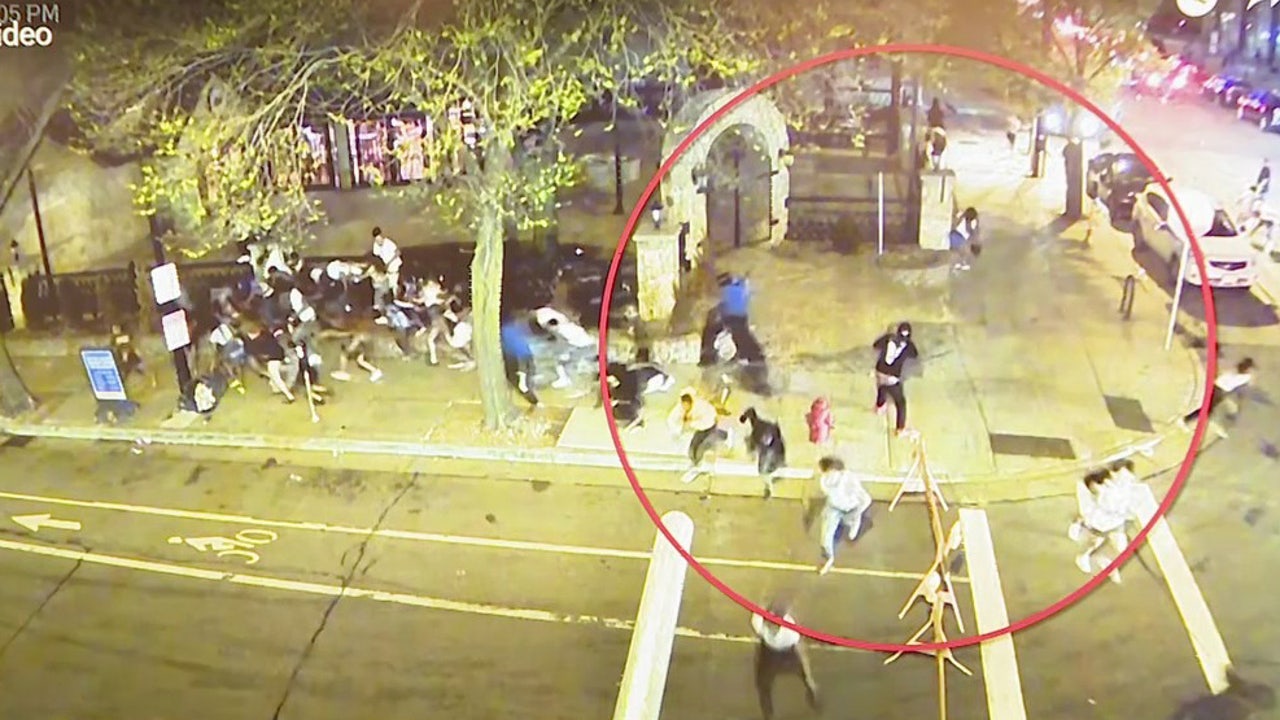 Police search digital media, curfew underlined
MILWAUKEE – The Milwaukee Police Department and the FBI are asking for the public's assistance in obtaining any electronic media that may assist in the investigation of the Water Street and Juneau shooting on Friday evening, May 13.
Officials said 17 people were injured and 10 were arrested in the incident. It happened hours after the Milwaukee Bucks game – not far from the Fiserv Forum and the Deer District.
It was one of three shooting incidents in the downtown entertainment district that night; a total of 21 people were injured and 11 were arrested.
SIGN UP TODAY: Get daily headlines, topical emails from FOX6 News
"This behavior will not be tolerated not just downtown but anywhere in the city. Period. We are not going to accept this behavior as a new normal when it comes to our community," the Chief Justice said Tuesday. Jeffrey Norman font.
Eleven firearms were recovered, Norman said. Nine of those guns were fired on Friday. Some of those arrested were banned from owning firearms and some of the weapons were purchased through straw buyers.
Officials shared surveillance video of the region. It showed two groups approaching Water and Juneau. One person pulled up their shirt and held up a gun – forcing the second group to draw their weapons – and gunfire was exchanged. People in the immediate area ran for cover.
Norman said at this time it is unknown if there is a gang connection to this shooting incident.
Filming in Water and Juneau, Milwaukee
"The Milwaukee Police Department will do everything possible to hold accountable those who hold the violence in our city and those who support the violence in our city," Norman said.
To help identify those responsible for the acts of violence, the The MPD and FBI are now accepting tips and digital media – such as videos, photos, social media posts and more – depicting the shooting on Water Street. You can also call 1-800-CALL-FBI (800-225-5324) to verbally report advice and/or information related to this investigation.
Application of the curfew
Milwaukee Mayor Cavalier Johnson said Tuesday the city would begin vigorously enforcing the curfew already in place.
This means that anyone under the age of 16 must leave the street, out of public spaces, before 11 p.m. on weekends and 10 p.m. on weekdays.
FREE DOWNLOAD: Receive news alerts in the FOX6 News app for iOS or Android
Signs will be put up to inform people that the police will enforce the curfew.
"I don't want a single citation issued. I don't want a child taken from our possession," Norman said, "but if it means we have to step in and do it because someone "Other isn't, guarantee it. I expect it – and it will."
The mayor said more police will be deployed to downtown Milwaukee to help with this enhanced enforcement, as well as other neighborhoods.
"It's not just a downtown strategy. Curfew will be enforced, police enforcement will be adjusted in neighborhoods across the city," Johnson said. "Our path to a safer Milwaukee requires everyone to join in partnerships – like the partnerships you see here today in front of you. Standing aside is not an option – it's a option for anyone.
"The increase in gun violence that we have seen as the weather warms up, not just last weekend but a few weekends before that, cannot continue."
Role of parents, guardians
Both Norman and Johnson on Tuesday stressed the importance of parents in ensuring the city is safe.
"They are your children. They are the children of our community, but at the end of the day, they are your children," Norman said.
"We especially, especially need parents to step in. We need parents to step in now," Johnson said. "We're about to eclipse the number of homicides we had last year – which were the deadliest numbers we've ever seen in Milwaukee. I don't want to see that. Chief doesn't want to see that. People in the neighborhoods don't want to see that. We need parents to step in to help us so that doesn't happen. So we need everyone in the game."
Arnitta Holliman, Office of Violence Prevention
"We are also doubly committed to ensuring that we use all of our resources and abilities to make our city different," said Arnitta Holliman, director of Milwaukee's Office of Violence Prevention. "While there is absolutely no place for violence, for gun violence in our city, there is absolutely a place for everyone to step up and get involved."
The Office of Violence Prevention will host a community forum on violence on Tuesday, May 24. It will be held at 5:30 p.m. at the Zilber School of Public Health at the University of Wisconsin-Milwaukee.