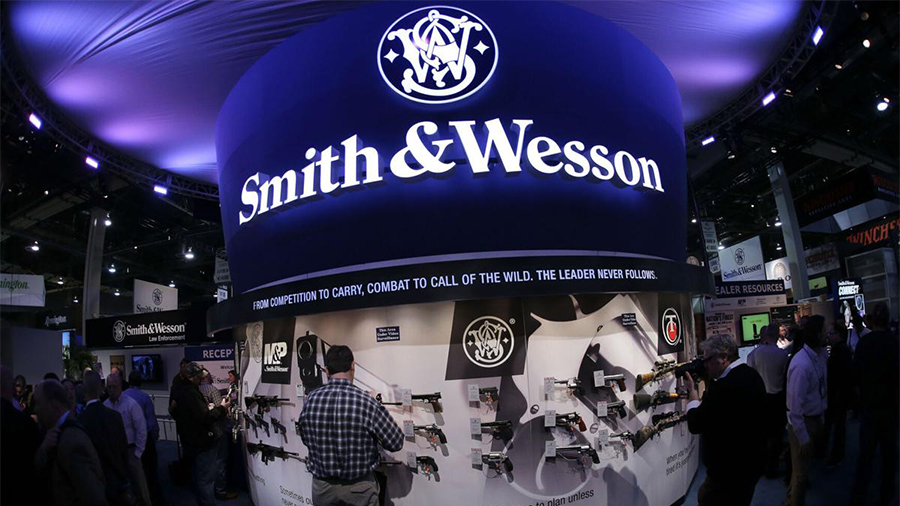 Smith & Wesson to move headquarters to Tennessee
Smith & Wesson Brands, Inc. has announced the relocation of its headquarters and areas of operations to Maryville, TN in 2023. Smith & Wesson has been based in Springfield, MA since 1852.
Mark Smith, President and CEO, said: "It has been an extremely difficult and moving decision for us, but after a comprehensive and in-depth analysis, for the continued health and strength of our iconic company, we believe that we we found ourselves without any other alternative. He specifically cited recently proposed legislation in Massachusetts which, if passed, would prohibit the company from manufacturing certain firearms in the state. "These bills would prevent Smith & Wesson from manufacturing firearms that are legal in nearly every state in the United States and that are used safely by tens of millions of law-abiding citizens every day, exercising their constitutional rights of the 2nd amendment, protecting themselves and their families, and enjoying shooting sports. While we hope that this arbitrary and damaging legislation will be rejected during this session, these products accounted for over 60% of our revenue last year, and the unfortunate likelihood that such restrictions will be lifted again has led to a review of the best way forward for Smith & Wesson.
Smith said the company had reviewed several cities and states and, after careful consideration, made the decision to move 750 jobs and its corporate headquarters to Maryville, TN. Key factors in his decision included:
Support for the 2nd amendment
Business-friendly environment
Quality of life of employees
Cost of living and affordability
Access to higher education
Availability of skilled labor for its operations and headquarters functions
Favorable location for efficient distribution
Smith continued, "The strong support we have received from the State of Tennessee and all of the Blount County leaders throughout this process, combined with the quality of life, the outdoor lifestyle. and the low cost of living in the Greater Knoxville area has left no doubt that Tennessee is the ideal location for the new Smith & Wesson headquarters. We would like to specifically thank Governor Lee for his decisive contributions and the entire state legislature for his unwavering support of the 2nd Amendment and for creating a welcoming and conducive business environment. "
Smith & Wesson will also close facilities in Connecticut and Missouri as part of its consolidation in Tennessee. This process will allow the company to reduce the number of locations it maintains from four to three and streamline its manufacturing and distribution operations. The company stressed that the move will not begin until 2023 and will not impact employee jobs before that date.
"Our loyal employees are the reason for our success and are always our number one priority. We are deeply saddened by the impact this difficult decision will have on so many of our dedicated employees, but in order to preserve future jobs and for the viability of our business in the long term, we have no choice but to relocate these operates at a state that does not offer onerous restrictions on our business, "Smith said. "We're making this announcement now to make sure every employee has time to make the decision that's right for them and their families. We are firmly committed to working on an individual level with each of those who will be affected. We will assist any affected employee who is willing and able to relocate with financial and logistical relocation assistance. However, we are also fully aware that this is simply not feasible for some. Therefore, for any affected employee who cannot move with us, we will provide enhanced severance and placement services. We understand that this announcement will be very difficult for our employees, and we will do everything possible to support them during this transition. "
All employees whose jobs are moved will receive these offers.
Photo courtesy of Smith & Wesson / AP