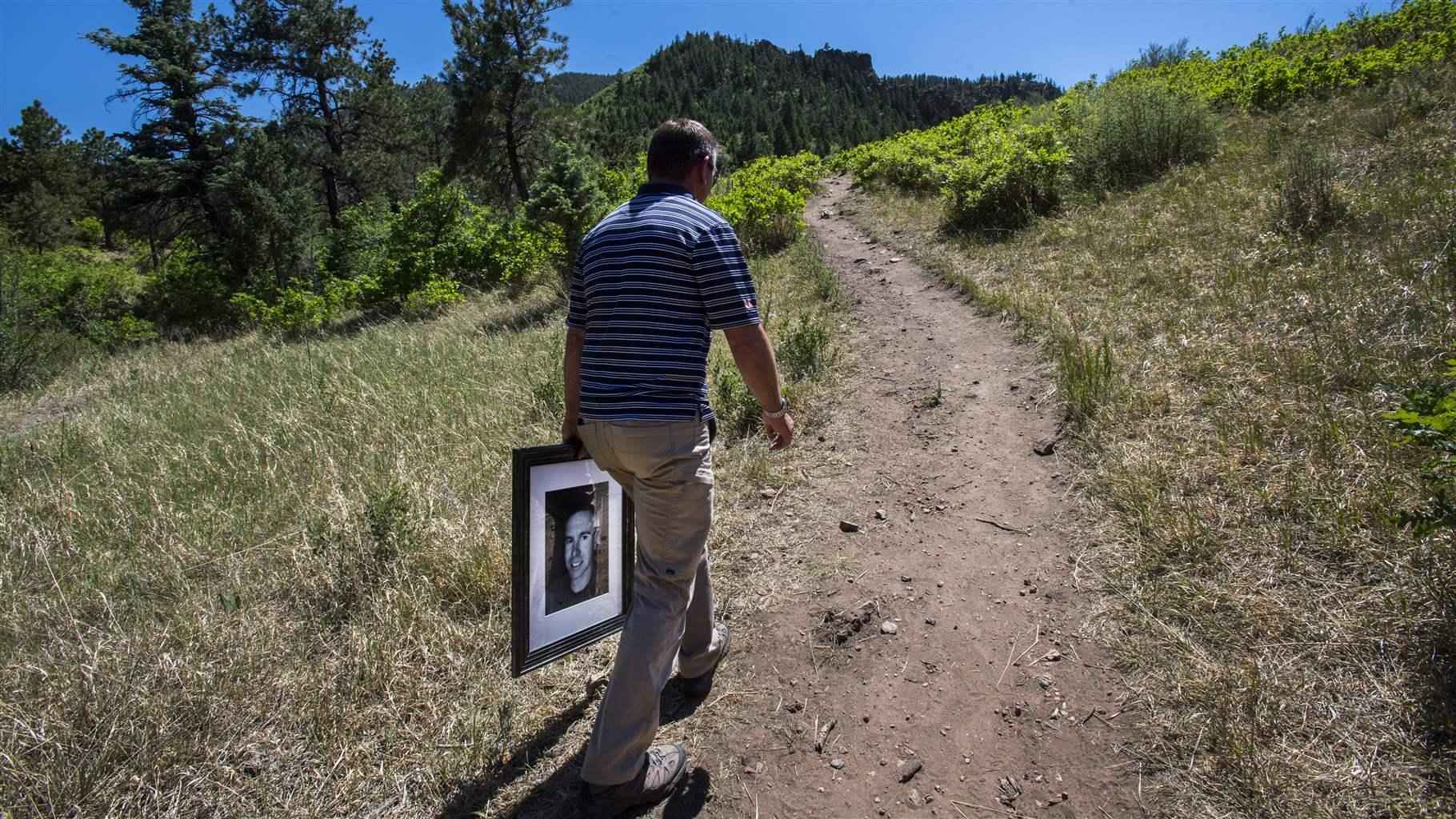 States have money to spend on mental health, but it may not last
DENVER – Colorado is known as a mecca for healthy outdoor enthusiasts. Yet a higher proportion of state residents than the national average struggle with mental illness, suicidal thoughts, or heavy drug or alcohol use, according to federal surveys.
The COVID-19 pandemic – with the loss of jobs, school closings and the bereavement that accompany it – has made matters worse.
Now Colorado policymakers are preparing to spend big on mental health and substance use disorder services, thanks to March's federal COVID-19 relief program, the massive American Rescue Plan Act.
Lawmakers voted this spring to spend the $ 550 million Colorado received under the Behavioral Health Services Act. This is in addition to grants for these services that the law has allocated to the state, as well as emergency funds allocated to Colorado schools that can be spent on efforts to improve student mental health.
The additional money authorized by the legislature and block grants alone represent more than a third of what the state typically spends on behavioral health each year, said Robert Werthwein, director of the Office of Behavioral Health of the State.
"Very rarely do you get to make that kind of investment in behavioral health infrastructure," he said.
Lawmakers in at least seven other states – Illinois, Indiana, Maryland, Ohio, Virginia, Vermont, and Washington – have also set aside millions of federal dollars for mental health services and addiction, according to the National Academy for State Health Policy, a non-partisan research organization with offices in Washington, DC, and Portland, Maine.
Health officials in those states hope the influx of money will be a game-changer. They plan to spend it on everything from mental health awareness campaigns to mobile crisis teams and bonuses for mental hospital staff.
But there is a catch. Once relief funds are exhausted (the money must be spent by the end of 2026), state leaders will need to find other ways to fund the programs, services, or staff increases they are currently spending dollars on. federal.
State leaders need to make sure they don't launch a successful new program to get rid of it five years later, said Dr Brian Hepburn, executive director of the Alexandria-based National Association of State Mental Health Program Directors, said. in Virginia. organization of members.
"If it's just a blip, if it's just once and we only see improvement over the next couple of years, that's not very helpful," he said. Hepburn said.
The approaches of policymakers to spending the money vary, said Hemi Tewarson, executive director of the National Academy for State Health Policy. In some states, they focus on short-term uses of funds, such as professional development programs. Other state officials plan to invest in longer-term commitments and develop a sustainable financing plan later, she said.
Colorado lawmakers have taken on the difficult task of coming up with a plan to spend the one-time funds in a way that transforms the state's behavioral health system.
"I think everyone's kind of in the shoes of: we know these are one-time dollars. How do we spend these dollars in a way that will have a long-term impact? Said Serena Gonzales-Gutierrez, state representative of Colorado, a Democrat. "And it's hard."
She is the vice-chair of a task force that will make spending recommendations for $ 450 million in behavioral health funds. The working group started meeting last month, but will not take any decisions until the end of the year.
Right now, members are reflecting on a variety of Colorado mental health and addiction issues, such as access and affordability issues and labor shortages. "These things are all on the table," Gonzales-Gutierrez said.
An influx of money
The COVID-19 pandemic has exacerbated some worrying trends in behavioral health.
A growing share of American adults have reported suffering from a mental illness in recent years, according to federal surveys. After the pandemic began in 2020, the share of U.S. residents reporting symptoms of anxiety and depression increased, and overdose deaths rose 31% from the previous year.
In Colorado, calls and texts to the state's crisis hotline jumped 25% last year. Hospitals were so inundated with children facing psychiatric crises that in May, the Colorado Children's Hospital declared a state of emergency for youth mental health.
This spring, lawmakers voted to spend $ 550 million of the $ 3.8 billion in flexible funds Colorado received under the American Rescue Plan Act for mental health and life-related disorders services. 'substance use, with $ 100 million allocated immediately (they were spent on over a dozen positions, among them prison services and manpower training) and the rest to be allocated over late.
While Democratic support was unanimous, GOP members were divided. In the Senate, for example, 4 of 15 Republicans voted against the final bill.
"The majority of our caucus supported the bill," said Sage Naumann, Republicans director of communications for the Colorado Senate. "As for the other four, it was probably a difference in strategy, especially when it comes to things like substance abuse disorders."
There is a lot of bipartisan support in Colorado for mental health services, he said. "In 80% of the discussions about mental health, addiction, suicide prevention, that sort of thing, we tend to find common ground with our colleagues across the way."
Democratic lawmakers in Indiana have also made behavioral health a priority this year, opposing an initial budget plan that would have cut funds for behavioral health by $ 26 million. "We have continued to push back and advocate against these cuts," said Senator Shelli Yoder, Democrat and deputy chair of the minority caucus.
The conflict ended after President Joe Biden signed the American Rescue Plan Act, Yoder said. With $ 3 billion in flexible federal funds underway, the Republican-controlled legislature approved a budget that spent $ 100 million of federal dollars on mental health services.
"We are making record investments in Hoosier's health and mental health, which is particularly needed right now," Republican Senate Speaker Pro Tempore Rodric Bray said at a press conference in April on the budget agreement. Bray could not be reached for comment before the time of publication.
Shenetha Shepherd, press secretary for the Indiana Senate Democrats, said policymakers in the state's Mental Health and Addictions Division would decide how to spend the $ 100 million.
The American Rescue Plan Act also authorized $ 3 billion in global behavioral health grants for all states and territories, hundreds of millions more for everything from youth suicide prevention to community clinics, and 112 billion dollars for schools. Districts can use the money in a number of ways, including hiring counselors and strengthening mental health services.
Get away from the funding cliff
A task force of 16 Colorado decision-makers, advised by a subset of mental health advocates, hospital representatives and others interested in the behavioral health system, are discussing how to spend the $ 450. millions of dollars of lawmakers set aside in the last session.
Task force members are generally in favor of making four investments of $ 100 million, rather than spreading the money across many priorities, said Vincent Atchity, chairman of the subgroup. He is President and CEO of Mental Health Colorado, an organization that advocates for people with mental health problems and addictions.
Mental Health Colorado wants to spend at least $ 165 million to add hospital and residential psychiatric treatment beds statewide and improve recovery services. "We have a critical lack of resources available to properly manage care, in terms of hospitalization capacity," he said.
Werthwein said any new spending must be sustainable. "You have to be careful not to create a cliff-edge effect. Perhaps the money could be spent on training the workforce, he said, or on facilities.
Colorado may be able to use Medicaid dollars to pay for new, long-term programs, he suggested. Medicaid is the publicly funded health insurance program for low-income people with disabilities, jointly funded by the states and the federal government.
Policymakers in other states can make the same calculation. For example, many states are using their American Rescue Plan Act block grants to improve and expand behavioral health crisis response teams and call centers, said Hepburn of the National Association of State Mental. Health Program Directors. Such increases have been a priority for states since the federal government decided to make 988 a national emergency number for suicide and mental health crises starting in 2022.
States looking to fund long-term crisis services could learn from Arizona, said Hepburn, who has changed its Medicaid rules in recent years to cover the cost of its expanded crisis services.
It is also possible that state lawmakers will simply vote to increase spending on services or personnel in the years to come.
In Virginia, for example, Democratic Gov. Ralph Northam in July announced a spending plan of $ 485 million – a mix of American Rescue Plan Act funds and state dollars – in bonuses for personnel of the state mental hospitals, addiction treatment and supportive housing, among other services.
The Virginia General Assembly pushed Northam to commit to including salary increases for facility staff in its next budget, noted Alison Land, commissioner of the Virginia Department of Behavioral Health and Developmental Services, in a statement. sent by email.
Yoder, of Indiana, said she hopes the increased spending on mental health and addiction will, at least in part, pay off by allowing more residents to participate fully in the economy.
"We need every Hoosier engaged in the economy and participating," she said. "And when people are dealing with a substance use disorder, it makes it very difficult. "