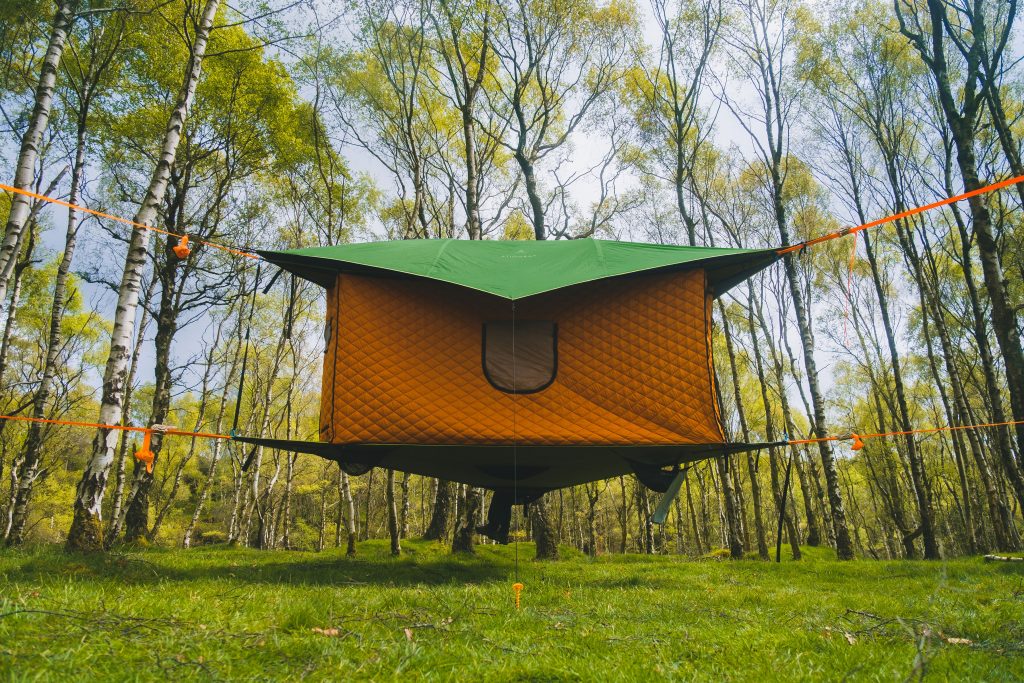 Tentsile's Insulated Cabin Creates a Cool Weather Camping Solution
Tentsile, known for its portable treetop tents, has introduced the insulated cabin for outdoor and garden use in cooler weather. Designed for use with existing Tentsile products, the cabin is constructed from 200gsm hollow fiber polyester covered with a layer of breathable fabric, creating a warm and protected environment.
"We are always looking for ways to make camping more comfortable to motivate more people to get out and enjoy nature," said Alex Shirley-Smith, founder and CEO of Tentsile. The Insulated Cabin is designed to be set up either off the ground between a tree tent and a giant hammock, or on the ground using one of our ground conversion kits. Tentsile excite and inspire campers around the world, and we want to continue that inspiration in the cooler months.
The insulated cabin features three large zippered windows, one on each side, and three smaller windows on each corner. Each window has a layer of invisible insect mesh, allowing the insulation layer to be rolled up while providing ventilation and protection. Three cab access points include a central hatch in the floor, one in the ceiling and a door in one of the corners. The cabin comes in a protective bag for storage in small spaces.
"You can really create an amazing outdoor living space using a Tentsile tree tent with the insulated cabin. There are internal pockets for storing items and loft loops for hanging lights. From outdoor excursions to backyard adventures, we hope people will extend the use of their Tentsile into the colder months when they can enjoy the outdoors in a warm and cozy cabin," Shirley-Smith continued.
Photo courtesy Tentsile